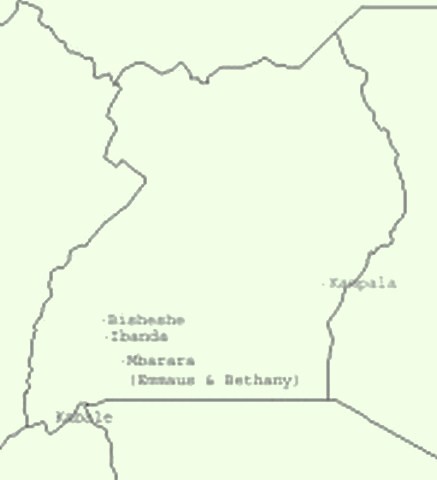 Uganda
, called by Sir Winston Churchill, "The Pearl of Africa" covers an area of 236.000 sq kms. In 2007 the estimated population of the country was 30,265,500 persons with a growth rate of 3.6%.
Over the past decade due to improved health care and the emphasis on education the life expectancy has risen to 51.2 years while the literacy rate has increased to 70%. Uganda was a British Protectorate and obtained its independence in 1962.
In 1959 the Daughters of Mary and Joseph were invited to Uganda to start girls' secondary school education. Later the Sisters embarked into hospital ministry and teacher training Education.
In respon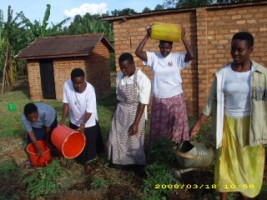 se to the new needs of society the Sisters are currently in various ministries: formal and informal education, medical – HIV/AIDS, agriculture, guidance and counselling, developmental project work, youth work,human and religious formation and administration.
While contin
uing in the original ministry of teaching, the sisters moved to Karamoja in northern Uganda in the 1980s and 1990s in response to a famine situation there.
In 1984 a farm was established at Bisheshe which continues as a model demonstration farm in the area and supplies food to the needy. A women's adult literacy and development group is also part of the work of the Bisheshe community.
2015 has seen a new development in the youth and Health ministries in Kabale.
Presently there are 33 Sisters in Uganda – 3 of whom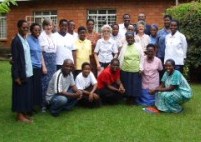 are still in training. Vocation promotion and formation continues to be the responsibility of all and Uganda is blessed with new yearly recruits.
During 2008 we began a new venture of construction of a primary boarding school for approx 1,000 children in fulfilment of the mandate of the Founder, Canon Van Crombrugghe, of "Education of the Whole Person.
With Green house farming, one doesn't need to have a big fertile piece of land (as is the case in ordinary farming) and production is throughout the year regardless of harsh weather conditions and seasons.