Reflections from Volunteers
Lucy and Katie came to Coloma Primary School in June, being a part of a group of students from Limerick University on Industrial Training. ...
READ MORE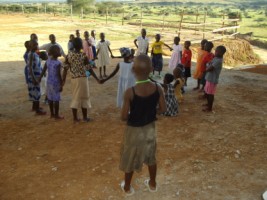 Coloma Primary School Opens
On February 8th 2010 one of the dreams of the Daughters of Mary and Joseph, Africa Province, came true with the opening of Coloma Primary School in Uganda. Sr Adeodata Ahimbisibwe together with Sr Pascazia Kinkuhaire had for almost a year and a half supervised the construction of the school buildings and a community house. ..
.READ MORE.