" Be there...

"
GHANA- CAPE COAST- AHOTOKUROM
AKWAABA... "Be there..."
Welcome....
Bienvenue...
The DMJs here in Ghana are originally from different countries of Africa and Europe.
The extended community are people among whom we live and work with here at Ahotokurom.
As well as the DMJ community house our village of Ahotokurom consists of:
St Clare's: a home for the elderly former leprosy sufferers and others in need of care;
St Elizabeth Day Care Centre: a school for mentally and physically challenged young people and children;
St Joseph's: a residential child care centre;
Two families
A R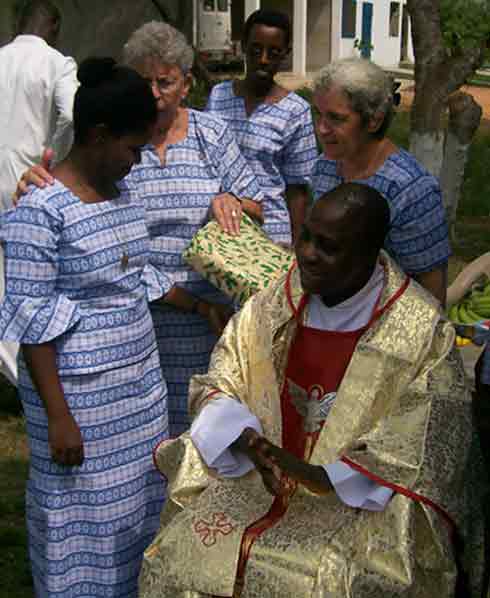 oman Catholic priest who serves as chaplain while ministering with others outside of Ahotokurom.
Every year between 40-50 young people and adults from all over the western world come to share life with us here on a volunteer basis for various amount of times. Together they work with us in outreach programmes, and in our village of Enyindakurom.
"An unlimited devotion to Jesus Christ, His Church and to all our brothers and sisters in the whole world..."
We see ourselves living our charism, being "instruments of mercy and compassion," by simply being here for others, living and working amongst the most marginalized in our society. Our emphasis is "building bridges not walls" in our society. We can only do this with the support of our congregation and the numerous benefactors who work DMJs in Ghanaclosely with our sisters. This truly enables greater networking and more effective ministry. All our work here is part of the Archdiocese of Cape Coast.
Our Founder saw education of the whole person as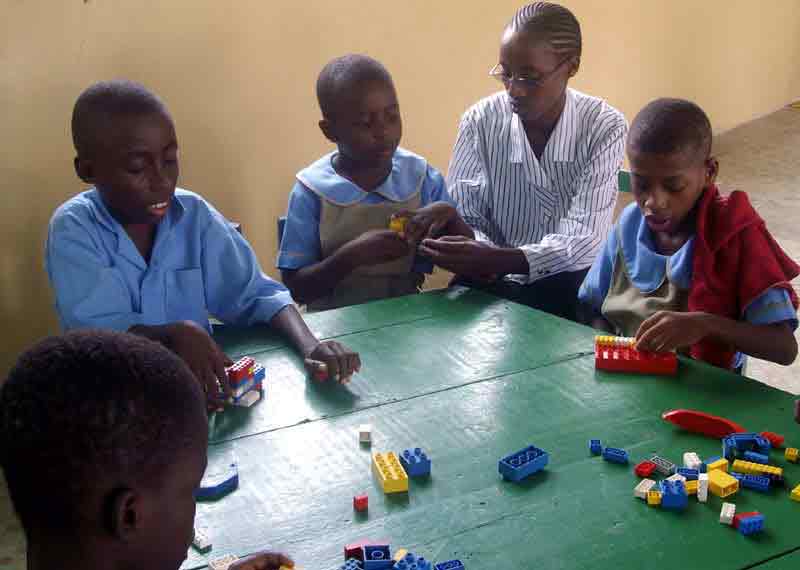 being a necessity. Here, we live, enabling and empowering each other, encouraging all to inculturate and to discover how gifted each person is, which enriches all of us a thousand fold.
For more history and information about Ahotokurom, Benefactors and the work.... Please visit the friends of Ahotokurom's
website:
www.ahoto.org
Here are the latest newsletters and articles:
Newsletter August 2023
Newsletter March 2023
Newsletter August 2022
Newsletter December 2021
Ahoto Christmas 2020.pdf
Newsletter October 2020
Friends of Ahoto Newsletter June 2019