Sr Mary Joseph Bangerter RIP
  The Daughters of Mary and Joseph ask your prayers for
  Sr Mary Joseph Bangerter
who died on 13th December 2018
in the 65th year of her religious profession
aged 93 years.
Sr Mary Joseph was born Jeanne Bangerter on 14th March 1925 in London.  She first encountered the DMJs as a pupil at Coloma Convent Grammar School in Tavistock Rd. 
Click here for text
                                                      Sr. Anna Mahony RIP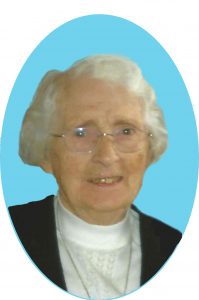 The Daughters of Mary and Joseph
ask your prayers for their dear
Sister Anna Mahony
(Sr Mary Ambrose)who died
on 9thth Dec. 2016
in the 76th year of her religious profession
aged 97 years.
Sr. Anna wrote her own account of her life which was read at her Requiem Mass 
Click Here
 for the text.
Blessing of the new Chapel at West Wickham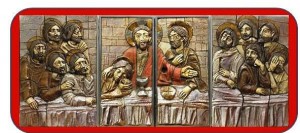 December 10th 2014  finally saw the official opening and blessing of the new chapel and convent at West Wickham. Just over 2 years after the community moved out and the old buildings were demolished
we gathered to mark the new beginnings....
Read more